The contemporary fiction class has moved on, to look at Linden Hills by Gloria Naylor. Another book I've not read - but it has parallels to Dante's Inferno. Come
visit the inferno in it's temporary home.
If you happen to have a spare sim (a void sim) that we could borrow medium to long term, please let me know!
To that end, I ran up another sim by painting in Photoshop. It's not absolutely ideal - I think the ledges on the hill will be too small - but it is spectacular.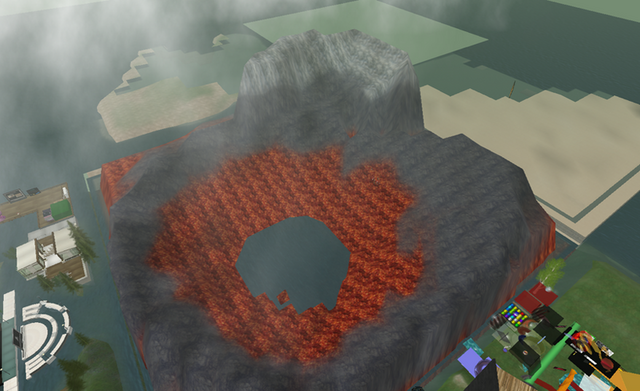 It works quite nicely for the class setting too.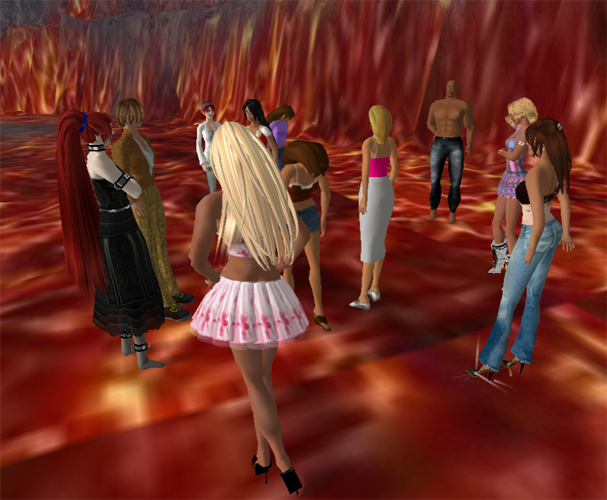 Why a tip too? This is a planning one. Terraforming sims the old way takes a long time. The smart way to do it is a raw file. But... only the sim's owner can upload them. Through an incredibly uncomfortable set of bad coincidences the terrain file got uploaded 2 minutes before class started. Fortunately, except as noted above, it worked really well. I might redo it with a taller volcano for it's final home, but it's usable for the purpose intended, fortunately.